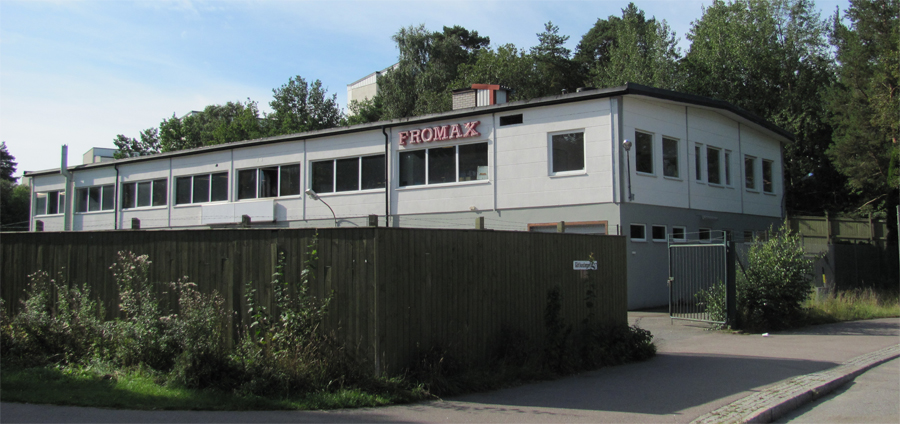 In 1947 Erik Axbjer founded the company "Ingenjörsfirman AXO". 1952 he launched the first product for plumbers, The Fromax Link Pipe Cutter. He then came to visit many buildingsites and realized how time consuming the bending of copper pipes was, sand filling, plugging of the pipe ends, heating in the forge, and finally a more or less successful bending done in the vice. "This has to be changed, " thought Eric, and after much experimentation, the first tools were developed in the then-current dimensions of 11 and 13 mm.
After a time there was also a tool for 16 mm tubes and eventually for the entire series up to 42 mm. In 1967 the demand for these products had grown so much that the production capacity had to be increased. And he built an efficient production facility in Älvsjö, an industrial area just outside of Stockholm. At the same time the company was renamed after its most popular product series Fromax. Since then the development has continued and we still develop and produce tools for the plumbing industry.
Today we offer a wide range of products for cutting and bending of many different kinds of pipes. Among other things, steel, copper and cast iron pipes with or without isolation and in a variety of dimensions. Our products are designed for professionals who require reliability and high quality. The tools are distributed by the leading retailers in the industry.